President's Welcome 2023
Each year I write a letter that we post on our website. The letter has been about the people we serve and the amounts each received.
This past year our grants amounted to $8.4M, down by $1M from the year before due to market conditions. The particulars of these grants are in the Grant Awards section of our Site.
This year I want to welcome our new president, Michael Feeley. Michael was a partner at Latham & Watkins in their Los Angeles office for 33 years. He and his wife Janet are blessed with two adult sons, Declan and Brogan. They are active with the Archdiocese of Los Angeles, organizations that serve the underserved, and especially our inner-city schools and parishes. Michael joined the board of the Doheny Foundation thirteen years ago and has served as Vice Chair for the last six years. Welcome Michael.
For me these last 40 years as President have been so special. I am not going to name those I journeyed with because there have been so many of you. Seeing poverty up close and seeking ways to deal with the core causes has become our calling. I will continue to serve on the Board as we go from here.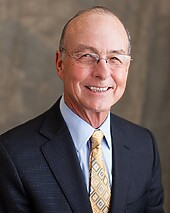 Thank You,
Robert A. Smith III
---
Incoming President's Welcome
We give thanks for Rob Smith's four decades of dedicated and loving service to the people of Southern California as head of the Doheny Foundation. Under his guidance, the Foundation has provided some $200 million in grants to support remarkable organizations ministering to the members of our community. Rob's wise and steady hand has guided the Foundation successfully through ever changing times and circumstances. He is a cherished mentor and friend. We are grateful to Rob's leadership and delighted he will continue his wise and thoughtful service on the Board.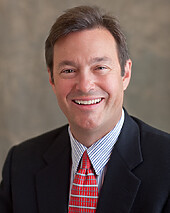 Ad Multos Annos!
Michael Scott Feeley